Geez, I've been so tired lately, and I can't seem to figure out why. I swear, I could probably sleep for 20 hours a day if I let myself. I've been taking additional B and D vitamins, but it doesn't do more than take the edge off.


Anyhow, I don't have anything really interesting to write about, so I'll just post some more BSSM fanart.


(I really seem to get onto themes with fanart, don't I? For a long time, it was nothing but Harry Potter, and lately it's been nothing but Sailor Moon. I swear, I do have other interests.)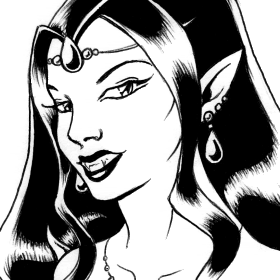 This was drawn free-hand in ink, and I don't think it came out all that bad, all things considered. I wasn't originally planning on coloring it, but I decided that I really need to practice my digital coloring.